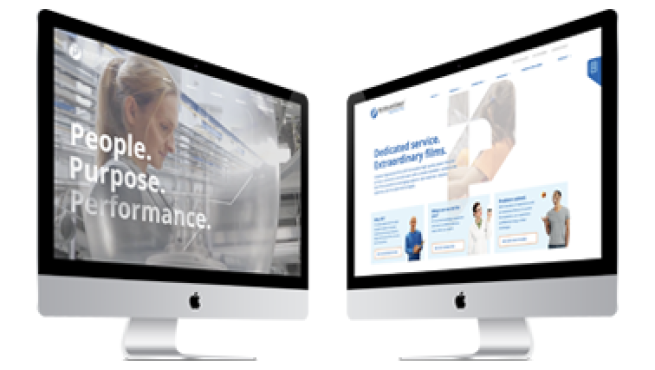 Welcome to the new IEF
It's intriguing to watch small beads of plastic resin enter a massive machine and emerge several stories high as a premium quality film. It's been a whole other experience to watch six separate plastic providers merge into one engineered films powerhouse.
Because so much has changed over the last year, here's quick breakdown of what's happened, what's new, and what's next.
It's still all about the people
Since its inception, the IEF family has been inherently customer focused. With each additional location, our goal of anticipating and exceeding customer expectations has only grown stronger. The key to maintaining this focus throughout our growth has been the belief that great employees make great products. So when we go above and beyond to ensure our people are intrinsically valued, they pass on that same respect to each and every customer. This approach has served us well, and although it isn't new, it's definitely here to stay.
But with renewed purpose
With a brand new web presence uniting all of IEF under one banner, our commitment to helping customers succeed has never been more evident. The new website enables visitors to have fast and full access to as much of our industry experience and insights as they please, while also displaying our full range of capabilities in a visually rich and informative manner. And don't forget to check out our film calculator; you might find it helpful!
Let's not forget about performance
Significant investment into processes and equipment at all IEF facilities has allowed us to offer not only improved products and services, but also across-the-board consistency to our customers. The individual extruding and converting strengths of each location complement the entire group, enabling us to efficiently serve both small businesses and full-scale manufacturing operations.
The next year
IEF culture could not have evolved as it has without the wisdom, challenges, opportunities and passion that our customers have continuously brought to the table. We are genuinely proud to recognize that this new chapter would not be possible without you, and plan on communicating frequently and openly to show some of our gratitude. We're calling it the year of IEF, so be sure to re-visit our website often and opt-in to The Roll Call for the latest in industry news and insights.
We're excited to see what our shared future brings.