Protecting Pallets with Improved Next Generation Stretch Hooder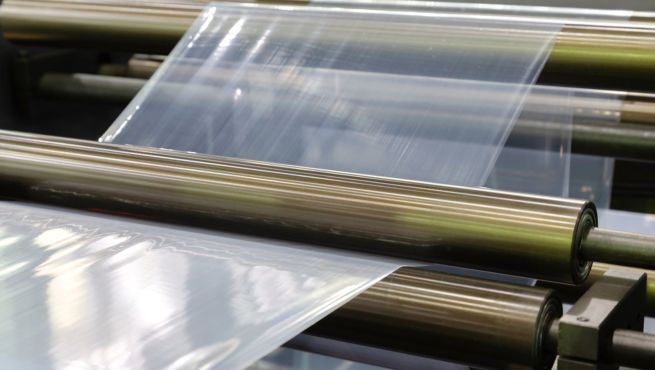 When it comes to wrapping and protecting pallets and shipments, the stretch hooder technique has become a favorite amongst all types of manufacturers and suppliers. Utilizing a stretch hooder machine, highly specialized stretch films are stretched over and around pallet loads providing five-sided total external protection as well as the added benefit of load stability. Additional benefits include streamlined production processes, as well as the potential for significant savings on packaging costs.
Despite the superior performance of stretch hooder when compared to a more traditional packaging technique such as pallet wrapping, many of the standard stretch hooder films you can find on the market today have some common performance issues, including tiger striping or poor puncture strength.
IEF's Next Generation Stretch Hooder Film
With over a decade of experience in supplying stretch hooder films, we recognize the need for constant innovation in this growing area. To address these issues, IEF developed a next generation stretch hooder film that provides our customers with industry-leading performance and consistency.
Our latest design features superior stretch properties. Early customer feedback and data from our technical trials show the film's unrivaled performance when compared to other films currently available in the market. The film also features excellent holding force, making it suitable for a variety of demanding stretch hooder applications, including securing heavier products.
In addition to the improved stretch and holding force, the film offers extraordinary puncture resistance, protecting the film from tears that may occur from a variety of factors during transportation or storage.
Based on the application, IEF's stretch hooder offering can be customized to fit a customer's specific needs. Some examples include variations in anti-static and anti-fog levels, variations in color, and customized UV protection levels.
IEF's next generation stretch hooder film gives our customers peace of mind knowing that their products are secured with the industry-leader in quality and reliability.
For technical data or more information, reach out to one of our reps today!