Perforated shrink film, perfected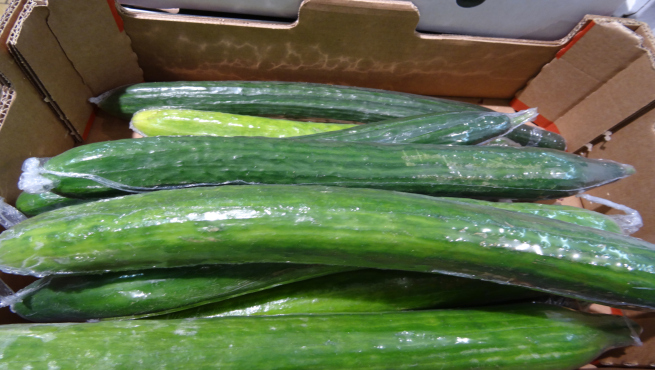 It may not sound like a lot, but a quarter of a millimeter is a significant competitive advantage in the world of shrink film.
That's why here at IEF, we're green with excitement over our latest innovation, a micro-perforated shrink film with a gauge of .45 mm - the lowest-gauge film we've ever produced.
The shrink film was developed specifically for cucumbers, one of the produce aisle's most popular commodities and one of only a handful of vegetables shrink-wrapped for retail sale.
Targeted by IEF as a good fit for our film and manufacturing capabilities, developing the perforated shrink film was no easy feat.
The shrink film had two distinct requirements: one, that it beat the current industry standard of a .5 mm or .6 mm gauge. And secondly, that new lower gauge had to be successfully, and consistently, perforated for breathability.
That's where IEF's excellent customer relationships came into play.
Once a test film had been developed, we took it to an operator with the flexibility to set up a test line. They set up a perforator and allowed us to run several rolls of film we could take to our client and their customers for review.
Our client told us its customers wanted even higher gloss and industry-beating gauge - and we're proud to say we delivered.
We worked with our resin suppliers to create the lowest-gauge film IEF has ever produced - an industry-leading .45 mm. And through our testing process, we developed a glossier, thinner and stronger film that ran on the line with reduced tail length to give the producer growers more cucumbers per pound of film.
The initiative has been a huge success. Our first order of 5,000 lbs was flawless and was quickly followed by a 20,000-lb order and a 75,000-lb order after that.
All of the reports back from our customers and their customers are of a tough low-gauge film with high consistency and even higher gloss.
The best part? We went from concept to full-size orders in about six months.