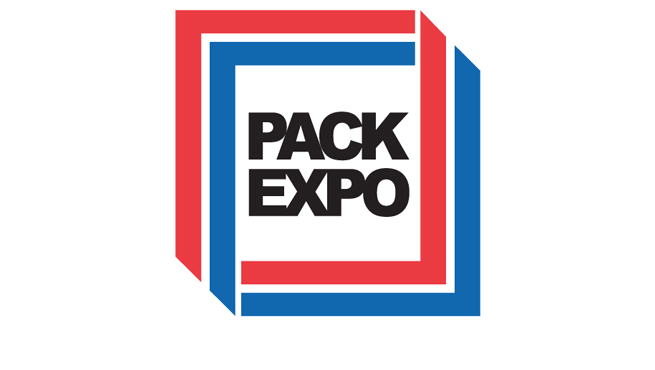 Attending popular industry events is one of the best ways track industry trends. For the engineered film industry, Pack Expo International is a premier events.
Steve Griggs, Director of Sales for IEF, and Steve Brzostowicz, IEF's Technical Director, were among the 50,000 attendees in Chicago this month, and they learned that, in an industry like engineered films, you need to do more than just manufacture plastic film.
Q. What were your first impressions from walking the show floor at Pack Expo?
A. Steve Brzostowicz: This is the first time I've been in about 10 years, so the two days we walked the show floor were quite busy. It was good to see how our films are used in normal applications as well as ones I'm not familiar with. It was also great to meet with our current and prospective customers. Overall, I'd say it was a good show and I got a lot of value out of it. I definitely have some follow up activities from it.
A. Steve Griggs: It never ceases to amaze me how many people attend the Chicago Pack Expo and how steady it is. The other thing that struck me while walking the show, other than I should have worn comfortable shoes, was how much was devoted to sustainability. There was even a hall dedicated to reusable packaging which was new this year. I even noticed that many booths were displaying sustainable products. It definitely wasn't the core of their display but there was a significant number of booths and products that were talking about sustainability. Considering more consumers are willing to pay for more sustainable options, it's clear that sustainability will become more prevalent at shows like this.
SB: Just to add to what Steve Griggs said, since it's been so long since I've been to Pack Expo, the focus on sustainability is huge in comparison to the last time I was there. I don't remember seeing anything specifically related to sustainability in previous shows. I'm sure there were booths here and there but nothing to the extent that we saw this year. I wouldn't say we saw anything revolutionary but the amount of floor space dedicated to sustainability I think really highlights the trends in the packaging industry and that this particular trend is being taken seriously.
What were some of the most common pain points you discovered during your conversations with people at the show?
SB: Because we talked to such a wide variety of current and potential customers and equipment people, I can't say we landed on one common pain point. But, from IEF's perspective, I found that quite a few didn't know who IEF. It seems some folks were more aware of our individual plants more so than IEF as a group.
SG: With all the conversations we had with end users and equipment people, the most common pain point that everyone was talking about was trying to create value beyond price. It seemed to me that resin suppliers were looking to partner with equipment vendors and equipment vendors were looking to partner with end users, trying to establish a three-level relationship. It's a competitive marketplace and the challenge is clearly about creating value.
Additionally, while walking the show, you're struck by how many options consumers have when it comes to packaging equipment and suppliers. From resins suppliers to film people like us to equipment and everyone in between, everyone was really focused on differentiating themselves form their competition by showing the value that they can create.
Were there any topics you thought were important but were not addressed at the show?
SB: I went to the show with a relatively open mind and to explore and see what was going on. I don't know that there was anything that I had from a topic or discussion that didn't get addressed.
SG: I didn't go into the show with any expectations either. We were out walking and talking with equipment and resin suppliers or customers who were walking the show as well. If we had been displaying, and had people coming to us I would have walked in prepared with a list of questions I could anticipate.
What was your biggest take away from the show?
SB: Being able to talk with our customers' equipment suppliers was really important. It helped me to understand how our films can and will be used which lets us put ourselves in the position to potentially pre-qualify our films for customers. Having conversations like these mean we can pre-determine how our resins will work with our customers' equipment if we already know what equipment their working with. From a technical standpoint that was the most important thing for me.
SG: My biggest takeaway from Pack Expo was that the market is so broad and so diverse that you need to have a focus. I don't think an "all things to all people" approach works in today's marketplace but when I think of Inteplast group as a whole, I think we can come close to being just that.
But, the reality is for a division like IEF, we need to focus on listening to our customers and the trends in the market. We need to be able to identify those trends and be able to serve them. With the level of specialization that's out there, you can't be a leader at everything so we need to be the leader in the markets and segments that we serve.
By doing this, we're creating the opportunity for IEF to not only get a better feel for trends that are in the market place but to validate or invalidate assumptions that we have about our business and the market. It's a bit of a sanity check if you ask me. For people who haven't attended the show in a long time, I think the show is good for doing just that - seeing where you are in the market and where it's headed. It's worthwhile to attend and I think the more people that attend the better the industry will be.