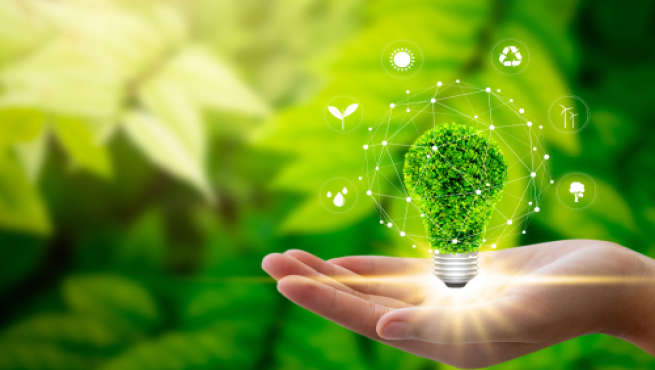 With skyrocketing demand for sustainable products, packaging, and practices, the rise in supposedly eco-friendly business claims has been substantial. While the amplified attention on sustainable practices is by no means a bad thing, the unfortunate reality is that many businesses have resorted to making misleading claims. In today's Sustainability Spotlight, we'll be taking a closer look at Greenwashing.
What is Greenwashing?
The term "greenwashing" has been around for a while. Most credit the environmentalist Jay Westerveld with coming up with the term in 1986, where he wrote a critique on the emerging "save the towel" movement in hotels. Westerveld pointed out the irony in the fact that while hotels were claiming to be saving water by asking their guests to reuse their towels, they were also saving loads of money by not having to wash them.
Greenwashing is when a company conveys a false impression or provides misleading information about how their products are more environmentally sound. While modern greenwashing claims are often partly true, the issue lies in the fact that the companies are exaggerating the benefits to the environment.
Intentions are not the issue when it comes to greenwashing. No one can question the desire for a business to sell products, as this is the common priority for any business. You can see examples of exaggerated or misleading claims in the marketing and advertising for most any product you can think of. Clever ways to make products more desired will always be welcome in business. However, greenwashing differentiates itself from normal harmless advertising jargon in the fact that these misleading sustainability claims can cause the consumer to pick the less eco-friendly product over a truly eco-friendly option. The consumer will then believe they have made an environmentally responsible option, when in reality they have been deceived.
Greenwashing vs Green Marketing
It's important to differentiate between greenwashing and green marketing. Green marketing, unlike greenwashing, is when companies sell products or services based on legitimately environmentally-beneficial claims.
At IEF, we are proud to offer a collection of sustainable films that are free from greenwashing. Our InteGreen™ family of sustainable films features films made with varying amounts of post-consumer and post-industrial recycled resins, home and industrial compostable films made exclusively with compostable resins, fully recyclable film options, and more. These products are all made with the intention of providing our customers options that make use of and encourage the continued development of the plastic recycling supply chain.
These films serve as alternatives to traditional films made from all-virgin resins, reducing the chance for these plastics to make their way to landfills and potentially turn into environmental leakage. In addition, as more and more companies embrace the use of recycled resins in their products, the overall demand for recycled materials will rise. This means that there will be even more emphasis on the proper recycling of plastic materials, helping to further reduce the harmful effects of plastics.
Ultimately, the goal at IEF is to see the term 'greenwashing' phased out. It is only through an extensive collaborative effort on improving and embracing sustainable practices that we can create a business landscape that provides truly sustainable options, eliminating the need for misleading claims. IEF is proud to be amongst the leaders in pushing the boundaries of sustainable packaging.
To further the sustainability discussion, IEF hosted its Sustainability Virtual Expo on February 25th. Topics included a sustainability roundtable with some of IEF's sustainability experts, as well as a presentation of our sustainable films offering. For information on the event, click here.