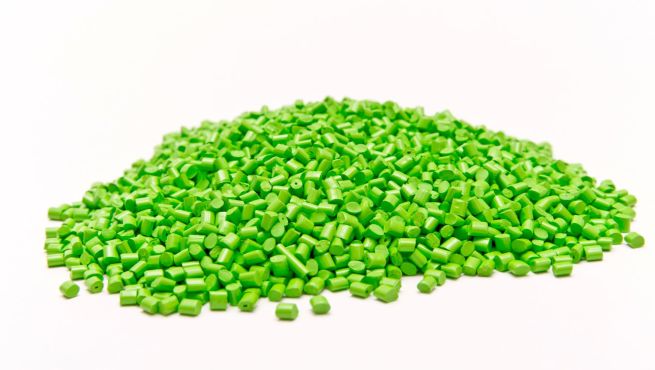 As a leading North American polyethylene (PE) film manufacturer, we're always looking for opportunities to push the boundaries of film innovation. IEF's technical team has been working hard behind the scenes on several sustainability-focused developments that aim to make a major impact on the current PE film landscape. In today's Sustainability Spotlight, we're giving you a quick look at some of our new products and their potential to greatly minimize the environmental impact of flexible packaging.
Low Seal Initiation Temperature Films
Most traditional laminates used in today's flexible packaging constructions are multi-material, multi-layer structures that contain materials such as polyethylene terephthalate (PET), polypropylene (PP), or Nylon in their skin layers to provide higher temperature resistance than polyethylene (PE) alone. Traditional sealants in these cases feature a seal initiation temperature (SIT) of 200°F to 210°F. Multi-layer constructions that utilize these materials are also typically non-recyclable, causing them to wind up in landfills or as environmental leakage.
According to IEF's sustainability expert Dr. Sumita Ranganathan:
"The flexible packaging industry has been moving towards mono-material, all-PE laminates featuring biaxially oriented polyethylene (BOPE) or machine-direction oriented polyethylene (MDO-PE) skins that enables them to be recyclable through store drop-off programs, such as How2Recycle®. In such recyclable laminates, there is a need to lower the SIT of the sealant layer to compensate for the lower temperature resistance of the skin."
To address this problem, IEF's technical team has developed both low- and ultra-low SIT films that significantly lower the seal initiation temperature, allowing our customers to widen their seal window when using our films.
IEF's low-SIT films can also be made with post-industrial recycled (PIR) and post-consumer recycled (PCR) resins.
Nylon-Compatibilized Recycle-Ready Films
Nylon laminates and coextrusions are often the materials of choice in film structures used for food packaging applications such as VFFS, HFFS and forming/non-forming packaging. Nylon features excellent toughness, and is typically used in both the skin and core layers to help with scratch, puncture, and tear resistance.
Film structures featuring nylon are typically non-recyclable, creating an issue for converters and end-users who are seeking more sustainable packaging options.
We saw this as an opportunity to engineer a solution that could solve the nylon-recyclability dilemma, while also opening the door to a wide variety of nylon opportunities.
IEF has developed a new technology that allows us to create nylon structures that are pre-qualified for store-drop off recycling without compromising performance. For more information, reach out to your local IEF representative today and be sure to ask about our InteGreen™ Family of Sustainable Films.
PFAS-Free Films
Recent trends and legislation have called for the reduction and elimination of per- and polyfluoroalkyl substances (PFAS). These materials are extremely persistent, which can cause issues when products containing them are improperly disposed of. Fluoropolymer process aids used in blown film production fall under the broad definition of PFAS.
Embracing our role as an industry-leader, IEF has already started to re-engineer our blends to eliminate the use of PFAS altogether. IEF is committed to creating a PFAS-free portfolio, and is excited to help lead the way.
Are you interested in partnering with IEF for your next film project? Reach out to your local film expert today.
At IEF, It's About the Film.