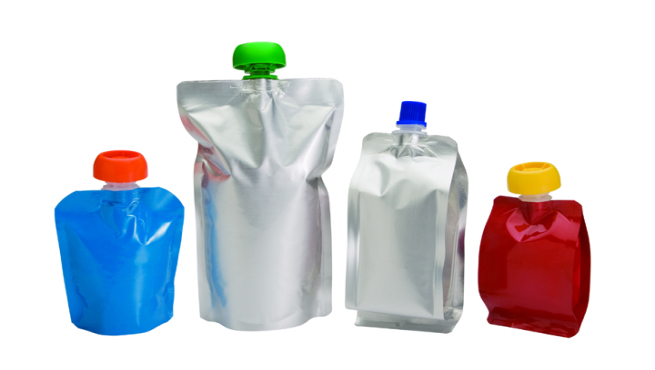 You may have read in recent news that stand-up pouches are gaining steam in the flexible packaging world. In fact, according to Freedonia Group's Pouches report, demand for stand-up pouches is forecast to expand 6.5% annually, reaching $9.4 billion by 2018.
Why all the buzz?
Stand-up pouches have marketing, sustainability and functional advantages over other alternative packaging. They're lightweight, easy to ship, and they require less material use when compared to rigid containers. For customers, they look great on shelves, they're easy to reclose and store, and the pouch nozzles make contents simple to dispense, without any spills.
What's interesting to note about the trend in stand-up pouches is their increasing use in non-food applications.
Although the Pouches report indicates food and beverage market accounted for 80% of pouch demand in 2013, it's conceivable that non-food markets could surpass that market share in the next decade.
Take laundry detergent or packaging for refill soaps and household cleaners, for example. They are started to emerge all over retail shelves. In the medical field, stand-up pouches can be used for single-use gels or ointment applications. Automotive markets can use them to package motor oils.
This is a picture we took of a paint sample in a stand-up pouch.
From the manufacturer's point of view, this sample pack is an inexpensive way to merchandise their products and ensure customer satisfaction—without relying on paint swatches. It also lets the consumer squeeze out the last ounce out of the collapsed pouch, so the consumer can toss it in the household waste rather than worrying about having to put it in with chemicals.
With so many possibilities, IEF Haremar's question to you is this: what could your—food or non-food—application benefit from a stand-up pouch?
Contact us if you need help brainstorming.