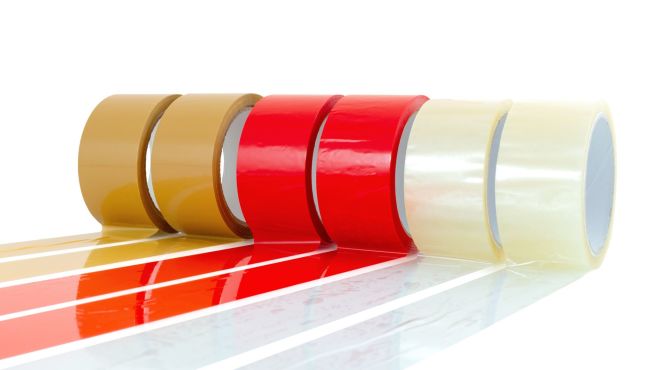 From securing packages to fixing a torn piece of paper, you'll find tape used in a wide variety of applications throughout your everyday life. The portfolio of tapes you can find on today's market is extremely diverse. Electrical tape, flooring tape, masking tape, packing tape, and double-sided tape are just a few examples. However, while the adhesive is generally the star of the show, the backing material plays a huge roll in the overall product. In today's Product Spotlight, we're taking a closer look at polyethylene films used for adhesive tape applications.
About Polyethylene Tape
Amongst the variety of materials used for tape applications, polyethylene is the most common plastic material used for tape backing. Polyethylene films offer high levels of flexibility and conformability, while providing exceptional durability and chemical resistance. When compared to other materials used for tape backing such as paper or cloth, polyethylene tapes lead the way in terms of puncture and tear-resistance, and diversity of applications. In addition, polyethylene films can be formulated to provide gas and moisture barriers, while also providing excellent printing capabilities and color customization options.
According to IEF Sales Manager Angela McQueen, "polyethylene-backed tapes are used for a number of general purposes. Examples include sealing, color coating, protecting, and moisture proofing." These films are also used in a variety of building/industrial applications. According to McQueen, "our films can be used in the building materials market for protective barriers, adhesives for concrete and mortars, waterproofing, painting and renovations, landscaping, and electrical."
IEF's PE films for adhesive tapes are also used in food-based applications, such as fruit and vegetable labels.
Stick with the Experts
Each roll of tape requires specific and unique technical consideration. At IEF, our technical department has formulated a wide variety of blends to suit almost any adhesive application. Examples include non-slip, environmentally-friendly alternatives, FDA-approved food applications, and flame-retardant formulations.
When asked about some of the technical aspects of IEF's PE films for tape, McQueen stated that "the exceptional flatness of our films and the minimal gel content make them ideal for coating. Our films are specifically engineered for heat lamination with an adhesive layer of glue."
Odds are that we've already developed a film that meets your tape needs. However, our technical team is able and willing to work with our customers directly to customize a unique film when needed. Depending on your application, IEF's technical experts can formulate an ideal blend of various types of polyethylene to meet your needs. Reach out to our technical experts today to start the process.
Have any questions about our polyethylene films for adhesive tape applications? Contact us today!