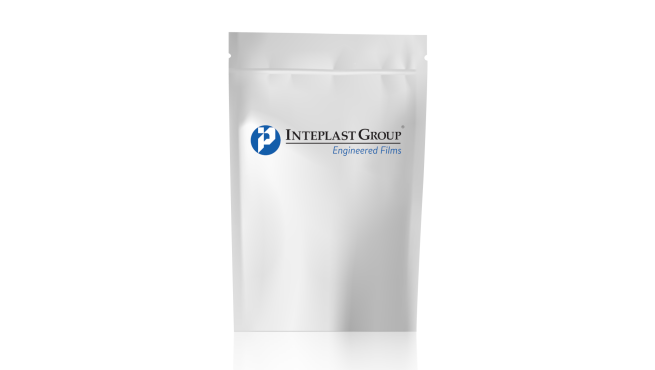 Stand up pouch bags have been embraced as the modern packaging method of choice for a wide variety of products. From dried goods, such as granola and oats, to clothing and even liquids, stand up pouches have become a staple in the flexible packaging industry. In the highly competitive world of packaging converting, it's important to stick with the experts when it comes to sourcing a polyethylene film supplier for stand-up pouches. In today's Product Spotlight, we're taking a closer look at how our films help our customers stand out with stand-up pouches.
The Benefits of Stand-Up Pouches
Stand-up pouches provide a variety of unique benefits to brand owners who are weighing their flexible packaging options.
Pouches are highly customizable from a branding perspective, with the entirety of the pouch serving as surface area that can be printed on to feature a company's logos, colors, and taglines. You often see pouch designs that feature unprinted areas as well with see-through windows, making the contents visible to the end-user.
When compared to alternative packaging options such as corrugated materials or glass, polyethylene pouches are much more lightweight and compact, allowing for more efficient shipping/storage.
Depending on the application, specialty films featuring moisture and oxygen barriers can be used in the stand-up pouch design to extend product shelf life. Stand-up pouches can also be customized to feature unique attachments such as zippers, tamper-evident closures, and a variety of sealants in order to ensure ease-of-use for the customer.
PE Films for Stand-Up Pouches
When it comes to sourcing films for a stand-up pouch construction, a variety of factors needs to be considered. Do you need an oxygen barrier? Do you need a moisture barrier? Does the product require UV-resistance?
Many stand-up pouch applications require films that combine excellent toughness and puncture resistance with barrier properties and flexibility.
At IEF, we engineer a variety of industry-leading films for stand-up pouch applications that take all of this into account. With decades of experience in serving a variety of packaging converter applications, our PE films for stand-up pouches are tried and tested with proven results. Reach out to one of our technical experts today to learn more about how IEF can service your stand-up pouch needs.
Standing Up for Sustainability
When it comes to recyclability, stand-up pouches often take the cake. Most all-PE pouch compositions are already widely accepted in recycling streams, and can be certified for alternative recycling methods, such as How2Recycle©'s Store Drop-off recycling label program.
In addition, films for stand-up pouches can be customized to feature various amounts of post-consumer (PCR) and post-industrial (PIR) recycled content.
Reach out today to learn more about how IEF can help make your packaging more sustainable.
At IEF, It's About the Film.