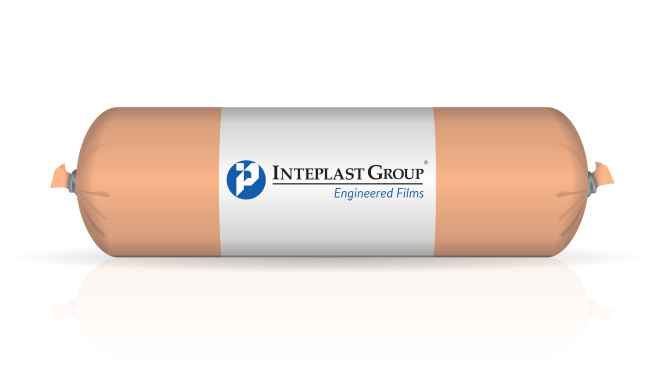 The next time you go to the grocery store, take a walk through the meat aisle and check out some of the different options available. You're sure to see products packaged in trays with tray overwrap films, as well as thermoformed meat packages, but you may also notice some ground meat packages shaped like a large, plastic sausage. An oddly-shaped package with an even more interesting name, chub packaging plays an integral role in the meat industry. In today's Plastics 101, we'll be taking a closer look at one of the most uniquely named forms of food packaging: Chub Packaging.
Getting to Know Chub
Chub packaging (also known as chub wrap, chub packs, or simply chubs) is a cylindrical sausage-shaped form of packaging often used for ground meats. According to Dean Chiles, Account Manager at IEF, chubs are "usually a VFFS (vertical form fill and seal) flexible packaging application that creates a cylindrical tube sealed on each end by metal crimps or clips." Common applications of chub packages include packaging of ground meats such as beef, turkey, sausage, and chorizo meat. Some other examples of chub applications include packaging for fresh dog food, butter, and raw cookie dough. Chub packs generally come in one, three, five, and ten-pound sizes, and typically utilize either clear or white films.
Chub packs utilize specialty barrier films that make them ideal for fresh meat packaging. "Chub barrier films provide excellent protection from oxygen and moisture," explained Chiles. "They can also be used in both fresh and frozen applications." High oxygen and moisture protection play a vital role in keeping meat products fresh, as well as in preserving the product's appearance. Chub films also have high strength and tear resistance, providing added durability to the package as a whole.
Chub films also allow meat producers a wide range of options when it comes to customizing the package's appearance and labeling. Chub films offer a large surface area for printing compared to other forms of food packaging that may only allow for a small label.
IEF is proud to offer a variety of film options for both fresh and frozen food applications. For more information on how IEF can service your food packaging needs, check out some highlights from our Food Packaging Virtual Expo, or contact us today!
Enjoy reading our blog posts? Subscribe to the Roll Call - IEF's free monthly newsletter containing the latest news and updates in the flexible packaging industry.