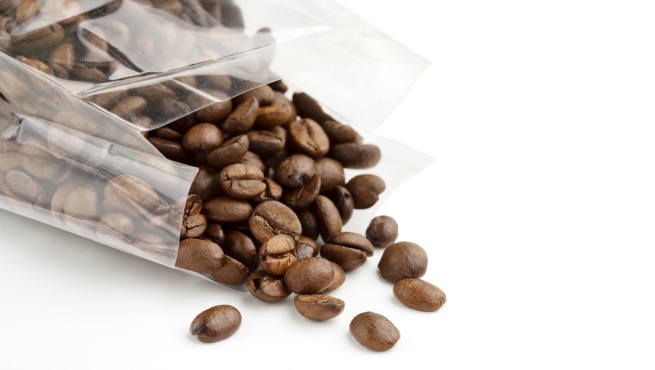 It's no surprise that when online services create ease and convenience, the engineered plastic film industry tends to take notice.
Consider the forecasted growth potential of online meal kits. This relatively new industry has exploded over the last couple of years, promising convenience for those who simply don't have enough time to cook. Each kit comes with everything a hungry end user will need with ingredients measured precisely to each recipe and individually packaged.
Yet, creating this level of convenience brings another factor into the mix that is often in high demand: quality and freshness. Companies like Blue Apron and Chef's Plate can't skimp out on maintaining the quality of their ingredients, especially since most of the perishable items are packed fresh.
That's where companies like Inteplast and oxygen barrier films come in.
The evolution of EVOH
Ethylene vinyl alcohol (EVOH), a derivative of ethyl vinyl acetate (EVA), has become a common choice for converters seeking film barriers that offer a high-performing oxygen barrier. But, creating EVOH film used to be a time consuming and costly effort.
"You would have to buy different layers and then laminate them separately," says Don Oldford, Strategic Business Development Manager at IEF Haremar. "You could be doing a three-to-four layer structure just to obtain the oxygen barrier that you needed."
Always on the lookout to improve the process, IEF extrudes 5-layer EVOH films in it's Vaughan, Ontario facility and 9-layer configurations at it's Dalton, Georgia site. The 9-layer EVOH films from Dalton allow converters to add other barrier materials like moisture control and nylons for strength and abuse resistance, eliminating the need for the previous lamination process entirely.
"With our EVOH, all a customer really needs to do is print a skin of polyethylene and laminate to our film and be done with it," says Oldford.
Protecting against the elements
Whether you're protecting beef jerky, coffee grounds or 3 tablespoons of sage spice, protecting the enclosed product is understandably important and EVOH film barriers can provide customers with piece of mind that the original lamination process couldn't always guarantee.
"EVOH allows us to tell our customers what our barrier properties are going to be with confidence — whereas if you're laminating layers of film together, if one of those films doesn't quite have the necessary properties, then you're not going to get the numbers that a customer is looking for," says Oldford. "Customers want flavor retention and the lamination of various components really didn't give them that."
Extruding with the customer in mind
While the oxygen barrier created by EVOH film is a major selling point, not all customer requests are the same. This has resulted in the need for more variety when extruding this particular film. But for Oldford, that's all part of being an extension of the customers' production facilities.
"Over the years, our customers have learned that when they have questions, they can come to us for answers. Whether it's spec sheets, government approvals or meeting federal regulations for food-safe films, we give them the assurance that their film is going to do what it's been engineered to do."
With that assurance also comes the confidence that IEF can fulfill most requests when it comes to EVOH. IEF's Vaughan and Dalton production sites, along with their combined three lines, can extrude both clear and white EVOH film in full gauges from 1 MIL to 7.5 MIL and in widths up to excess of 100". When it comes to IEF's EVOH, it's rare that a customer isn't able to get exactly what they're looking for.
Expanding the EVOH horizon
With the demand for EVOH growing, customers are going to find new uses for EVOH. One such instance occurred when some of IEF's customers started using EVOH for lidding purposes.
According to Oldford, "a customer might go out and buy a high-oxygen barrier tray to put their food product in, but then use a polyethylene lid that might only offer moisture control. While it may be a cheaper option, you're risking the flavor retention of your product. EVOH is an answer to this kind of packaging challenge."
It's the unique uses of EVOH that will continue to fuel its growing demand in the film barrier industry, and IEF is ready and able to help new and existing customers find the exact solution they need for their oxygen barrier film needs.
Looking to learn more about EVOH film barriers? Get in touch with us here.