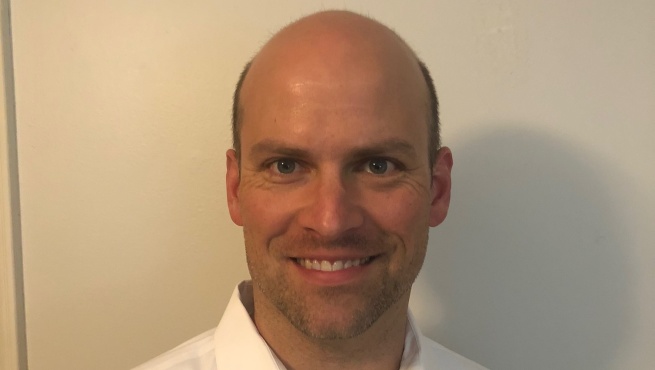 Hiring a new employee always comes with the expectation that the individual will hit the ground running while bringing something new to the table. Steve Brzostowicz, our new Technical Director, is bringing both in spades to IEF.
Getting to know Steve Brzostowicz
With nearly 20 years in the industry, Brzostowicz is bringing plenty of knowledge and experience to IEF. He spent nearly 15 years in research and development with a strong focus on co-extrusion films. It was this extensive experience that made him integral in helping his former employer create new formulations while expanding on their existing line of high-oxygen barrier films.
All those years in research and development didn't mean spending every waking hour in the lab. For Brzostowicz, it also meant getting to know his customers. He regularly visited their facilities, working with them to see their applications first hand, effectively troubleshooting problems and proactively identifying potential quality issues.
From creating formulations to overseeing production, Brzostowicz then moved into plant management, where his position offered him a more complete view of plant operations and the challenges that come with it.
"When you're in R&D, you see it from one side in terms of performance," said Brzostowicz. "When you're in operations, you get a better feel for some of the process issues or challenges that customers and manufactures face."
Growth, improvement and offering more
It's this combination of experience that not only makes Brzostowicz a great addition to IEF, but the right person to start helping to improve and grow IEF's product line.
"Looking at growth potential and new markets, I'm looking to help IEF expand and improve its barrier co-extrusion offerings," said Brzostowicz. "It's a good market to be in and it only makes sense for IEF to start making a stronger push when it comes to these kinds of product offerings."
Brzostowicz will also be looking to improve operations at each of IEF's six plants across North America. "We're looking to unify all of our plants when it comes to how we do things and how they operate," said Brzostowicz. "Rather than having different plants doing their own thing, we're looking to standardize how each facility is organized, creating a cohesive front not only for ourselves but for our customers, too."
Furthmore, Brzostowicz is looking to streamline IEF's operations by improving existing products as well as implementing new efficiency programs to bolster operations for current, new and potential customers.
Where is the industry going?
When asked about engineered films, extrusions and where they fit in the current drive for more eco-friendly options, Brzostowicz offered an optimistic opinion:
"From a manufacturing standpoint, there's always been an underlying desire to be more eco-friendly and sustainable. Within the last five years, we've seen it become a higher priority for our customers," he said. "Before, it was a 'nice to have.' Now, we're seeing customers ask specifically for these kinds of solutions because the end-user is now more knowledgeable and will actively look for companies that align with their own efforts to be more sustainable."
Brzostowicz says this drive is a sustained trend for the packaging industry as a whole and that he's keen to tackle it for IEF.
And he's not alone.
With previous experience creating eco-friendly packaging for customers, we are just as excited to begin expanding our eco-friendly options with the help of Brzostowicz.
From the plant floor to the future of engineered films, we're thrilled to add Steve Brzostowicz to the IEF team and cannot wait to see where the future of plastic films takes us.
Looking to stay in the know with IEF? Sign up for our monthly newsletter here.