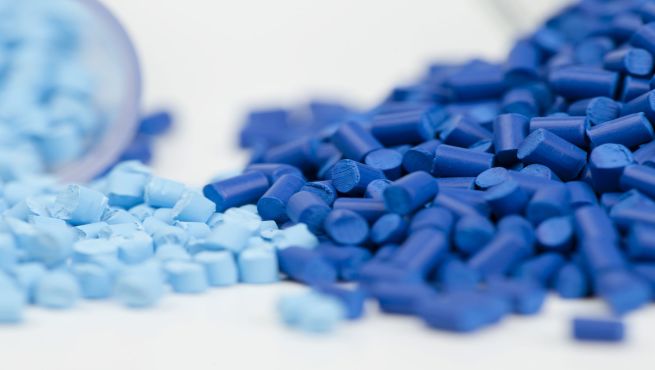 At IEF, we take pride in our extensive portfolio of standard products designed to handle most general engineered film applications. With proven industry-leading standard solutions for applications such as food packaging, industrial and agricultural projects, consumer converted products, and much more, the odds are that we've already got an existing blend that meets or exceeds your project's needs.
However, a key differentiator between us and the competition is our ability to customize a unique solution that is optimized to our customer's specifications. We understand that not every project calls for a one-size-fits-all approach, and when the situation arises we are able and willing to work directly with our customers to engineer a film that works best for them.
Coordinated Customization
When a customer brings us a project requiring unique specifications, our technical team steps in to begin analyzing the situation. Common challenges that could potentially require a customized solution include modifications to specific physical properties (i.e. tensile strength, elongation, tear), changes in optics or colors, including additives (i.e. anti-fog), or changes in seal properties.
The process starts with data collection. End use and applications, critical properties, and the existing film's performance are just a few points of interest to be examined. The data collection process could also involve lab analysis of their current product/film. Once all of the data is collected, our technical team determines whether a custom solution is truly required, or if we already have developed an existing blend that meets the customer's needs. If a custom film is deemed necessary, we begin working with the customer to determine what properties are critical and how they need their film to perform.
When asked about the goal of the customization process, IEF Technical Director Steve Brzostowicz stated that "the goal is to provide a solution that meets their specific needs, without being over engineered and overpriced."
Our technical team then works directly with the customer to create a custom blend that meets their criteria. Typically, we would start running small trials to begin testing the material. If the small trials run well with the customer, we would scale-up the trial to begin testing larger batches.
Throughout the process, we run a variety of lab tests to optimize results. "IEF has a wide range of test capabilities to help customers reverse engineer and define current films, as well as confirm the performance of our custom films" states Brzostowicz. "If there are any issues throughout, the formulation is adjusted to accommodate."
After the trials confirm the success of the new blend, the project concludes. The customer now has a uniquely-engineered blend optimized to their project's specifications.
Substituting Sustainability
IEF also has the capability to add non-food as well as food-grade PCR (post-consumer recycled resins) and PIR (post-industrial recycled resins) into most formulations. While performance and consistency will need to be evaluated in most cases, the addition of recycled resins offers our customers the ability to substitute their current blends with a more sustainable alternative.
IEF also offers sustainable options such as home and industrial compostable films, bio-based materials, and Recycle-Ready solutions. Ask us today about our constantly growing InteGreen™ Family of Sustainable Films.
To learn more about our customization capabilities, reach out to one of IEF's technical experts today!
Want a monthly round-up of IEF and industry-related news? Subscribe to the Roll Call, our free monthly e-mail newsletter!